Braided tin coated copper flexible connectors are now increasingly being favoured against simple copper wire for application in electrical and Manufacturing industry. A connector is an electro-magnetic device which is used for connecting several circuits and interfaces, which uses mechanical level assemblies for high performance. Due to several natural factors such as thermal expansion and magnetic fields, there occur few instances when the connector is desired to be flexible so that it can withstand the change.
Drawing Process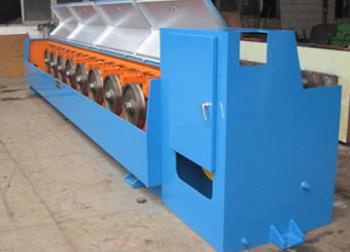 We take EC Grade Continuous Cast Copper rod of 8 mm diameter, for drawing on our wire into different gauge wires. In this process of drawing copper wires, we use the best quality diamond dies to get the finest results out of it. The rod and dies are put into a coolant and are proofed with an industrial lubricant. This helps us maintain the temperatures and carry the drawing process in a controlled manner. Here we make sure that the copper coils get the best of treatment to reach the best of its utility in industrial applications. This way we get the best from the copper drawing process.
Annealing Process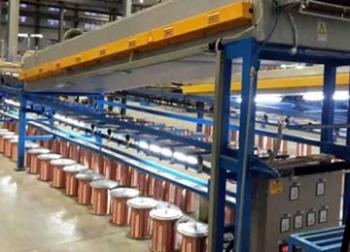 After the drawing operation is over the coils of the drawn wire are put into an Electric Furnace in a pot to remove the internal stresses and increase the toughness of it. This process is called Annealing. In this course, we pass an electrical current through the wire for a second at a temperature of 1000oFv. This is a very precise and controlled operation. Annealing is performed using water and in the process, it is made sure that no oxidation takes place or otherwise it could overheat and burn the coil. This way we achieve the best results with copper wire annealing.
Bunching / Stranding Process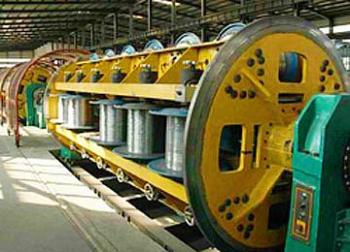 After the wires are annealed, it is wound on reels and are put for bunching/ stranding on the wire stranding machines to process them into the different size range of twisted wires. These are then passed through nozzling process to get a smoother surface. Here, we strand two different wires following a proprietary formula and the twist length can vary anywhere from two to seven inches. Our bunching process follows the finest of ergonomic techniques and the latest tools to make it achieve optimum quality in time.
Tinning Process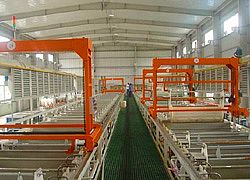 In hot dip process the tin is pickled and the wire passes though the pickled tin getting coating on it and wound on reels.
Hot dip process : In hot dip process the tin is pickled and the wire passes though the pickled tin getting coating on it and wound on reels.
Electroplating process : There is a separate plant for electro-plating process and the plating is done through dipping of wire in chemical bath and passing electric current in it for required coating.
Braiding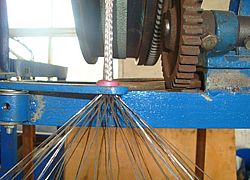 Taking it to the braided finishing touch is the next task. In this attempt, the tinned copper wire is put into the braiding machine to get different sizes of braided wires as per specifications. In the process it adopts a new appearance forming different patterns (Stranded/ Round/ Flat) being braided into single or multiple-thread layers. Here we apply high quality braiding techniques and practices to get the best results. Built with the copper with high conductive ratio and great durability, it can be used as a flexible conductor in electric appliances and storage batteries.
Process For Tinsel Wire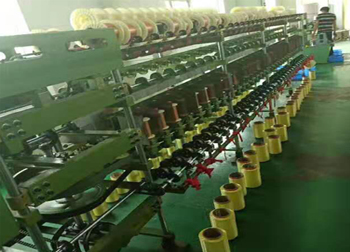 Fine gauge copper wire duly wound on reels is put on flattening machine for getting it flattened. After this process the wire is put on Lapping Machine for getting lapping of nylon thread. After this process is complete, the wire is put on Braiding / Twisting Machine for braiding of wire to required size and then the wire is processed for chemical coating on required machine.
Process of Glass Wire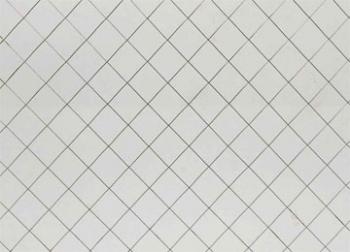 Tinned copper wire bunching is done on Bunching Machine and then the wire is put on Lapping Machine for lapping of PP. After this process is over the wire is put on Braiding Machine for braiding of fiber glass coating and hen put on the machine for varnish coating on the wire.